---
Hello, my name is Jennifer Holst. I'm a passionate online editor / content manager, copywriter and freelance journalist, based in Hamburg.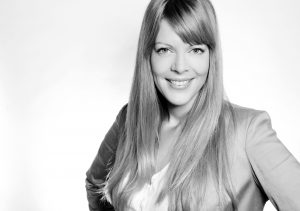 My love to the written or typed word began quite early. Already as a child my career plans were clear: To become a journalist/editor. During and after my university study of the Media and Communication Sciences I gained a lot of professional experience by various training periods in the media and communication field. I also raised my profile by a practical training as a professional print and online editor, by an advanced training in online marketing and of course within my working years as a freelancer in the business. Over the last couple of years I had the opportunity to work with several inspiring people and for different companies or agencies in various sectors.
This is the basis of my current work, combined with inventiveness and a lot of creativity. In short, I love to write and to play on words, as well as to be a part of new projects. Within my working process I always keep an eye on the target group and on the interests of my principals. I also lend to every text it's own and individual mark. As these are the most important aspects to make your texts outstanding, perfectly legible and reachable for your clients and target group, for a quantifiable success in the end.
You are looking for a dynamic online editor, a flexible freelance journalist or an imaginative copywriter? Someone who will accompany you in your creative process or within a German marketing project? Furthermore, a reliable person who is looking forward to develop individual text concepts, as well as planning topics and communication plans with resounding effect, together with or for you? – Fine, let's talk about your business!
I am glad to share my expertise and work with you. No matter wether in the areas of advertising, marketing, PR or other forms of communication, on- and offline.
You can find some of my professional stations and principals below:
Expedia, Inc.
World's Luxury Guide by WELTonline (Axel Springer SE)
Gruner + Jahr GmbH & Co. KG
OK! Verlag GmbH & Co. KG
ONEtoONE Media GmbH
richtiggutbewerben.de
pinkmelon.de
Eifel Network
Want to connect on Xing and LinkedIn?