---
Hello, my name is Jennifer Holst. Nice to meet you! I'm a freelance online editor / content manager (SEO), copywriter and journalist, based in Hamburg (Germany).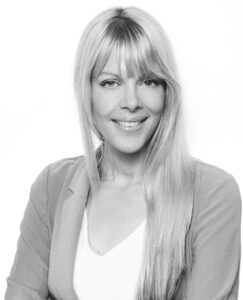 The love for the written or typed word has accompanied me since my childhood. So it's no wonder, that I took the classic editorial career path and still do my job with a lot of enthusiasm and passion.
My studies in media and communication science laid the professional foundation for my journalistic activities, followed by a traineeship as a print and online editor. I expanded my specific knowledge trough various internships in publishing houses, online companies and in the TV editorial department.
By a professional training in marketing and a number of working positions as an editor for different online portals, I constantly improved my skills. – In short, I have worked with many inspiring people and successfully completed project assignments from companies, agencies and private individuals.
I can relate to many topics, in terms of content creation.
As part of my cross-media freelance work over the last couple of years, I have expanded my portfolio. This includes areas like media & marketing, beauty & lifestyle, people, food, travel, wellness & living, tech and finance, as well as work for persons or companies in other industries.
I give each text it's individual note and always keep an eye on the requirements of my clients and the interests of the target group. Because these are the relevant components, that make your texts, postings, newsletters or (blog) articles outstanding and really reach your audience or customers.
You are looking for:
a creative online editor with communication skills and a feeling for words and languages?
someone who accompanies you within a marketing project in an English- or German-speaking area?
a journalist, who is reliable and competent, works flexibly and has excellent research skills?
a dynamic editor, who develops successful communication and topic plans and implements them effectively?
an imaginative copywriter, who creates creative (SEO) content and catchy slogans?
Perfect, let's talk about your project or business!
I look forward to support you with my expertise. No matter if it's in the field of marketing, advertising and PR or whether you need support for other forms of communication (on- and offline).
---
---
Want to connect on Xing and LinkedIn?